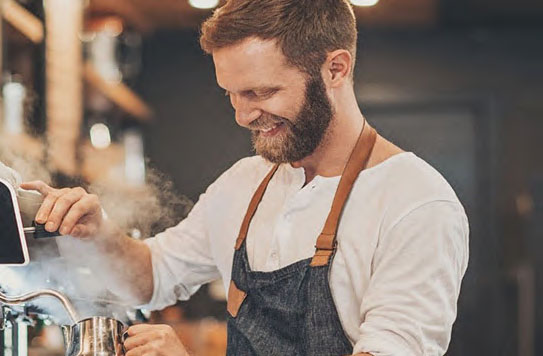 Legal coverage as a necessary risk management policy for SMEs
Business Legal Expense Insurance closes the gap for SMEs who may find it too costly to seek legal advice when a dispute arises. SMEs usually have limited resources to seek professional legal help across many aspects of their business which can make them vulnerable to disputes.

The average cost to resolve a dispute through formal pathways for SMEs is over $130,000 which has doubled in the last decade*. The high cost verses the commercial reality to seek justice becomes a barrier for SMEs to assert their rights. Legal Expense Insurance is an affordable solution for businesses to ensure they are complying within the law, with the ability to pursue or defend themselves when necessary.

Small businesses are more at risk to employment disputes as they are less likely to have a dedicated HR department or an expert lawyer to call upon. Legal Expense Insurance offers a quick first point of contact with a lawyer for assistance through our Legal Information Helpline which is available even before a formal claim is submitted. Legal Expense Insurance is a tool to prevent disputes escalating as well as being protected against the high costs of litigation.
One of the major additional resources to SMEs is ARAG's Document Centre which has easily customisable templates readily available. Some of these documents include Employment Contracts, Code of Conduct and Bullying and Harassment Policy.

Find out more and read the full Business Legal Expense Insurance Policy here.