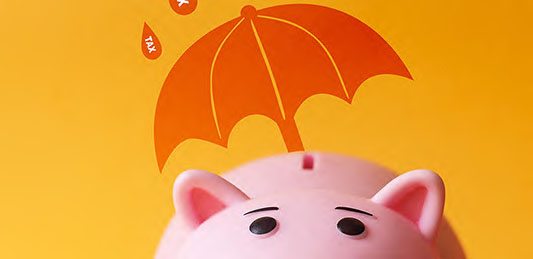 In October 2020, the ATO stated that it will start to ramp up audit activity
ATO audit activity - Here is one thing you can do to ready yourself.
Any SME dreads the day when the ATO comes knocking. Not because they have done anything wrong, more the expense and resource it takes in order to provide all the answers to what seems a never-ending list of questions. This is often an unbudgeted expense, that can make or break the P&L statement. To date there have been limited avenues that enable you to protect yourself for the costs of a Tax audit. However, now with ARAG's Legal Expense Insurance (LEI) SME's can work with their insurance brokers to add Tax Protection, and well as many other legal costs to their armour.

To help you understand what LEI can do to protect you from unexpected audit costs let's look at an example.

The ATO announced its intention to look at compliance in several industries including the sole trader sector.

Jim's Electric operates as a sole trader. Even though they had been lodging its BAS statements and Tax returns regularly they were randomly selected by the ATO for a tax audit. After preliminary inquiries the ATO advised Jim's Electrics book keeper that it intended to audit the BAS lodgements of the business. Having recently taken out a Business Legal Expense Policy on the advice of his broker, Jim's Electric were able to make a claim under the policy.
ARAG appointed accountants to assist with the audit and demonstrate BAS had been appropriately accounted for. ARAG met all costs of the appointed accountant, other than the excess which was paid by Jim's Electric to ARAG.

Happy ATO, Happy sparkie!

Learn more by contacting your insurance broker to find out more, or visit www.ARAG.com.au
The insurer of ARAG Legal Expense Insurance products is HDI Global Specialty SE – Australia (ABN 58 129 395 544, AFS Licence number 458776) (Insurer). ARAG Services Australia Pty Ltd (ABN 14 627 823 198, AFS Licence number 513547) (ARAG) has been granted delegated authority by the Insurer to enter into, vary or cancel policies and handle claims for ARAG Legal Expense Insurance products on the Insurer's behalf.
All enquiries should be addressed to ARAG.

Any advice contained on this website is general advice only and has been prepared without considering your individual objectives, financial situation or needs. Before purchasing or renewing a product we recommend that you consider if it is suitable for your circumstances and read the policy terms and conditions.