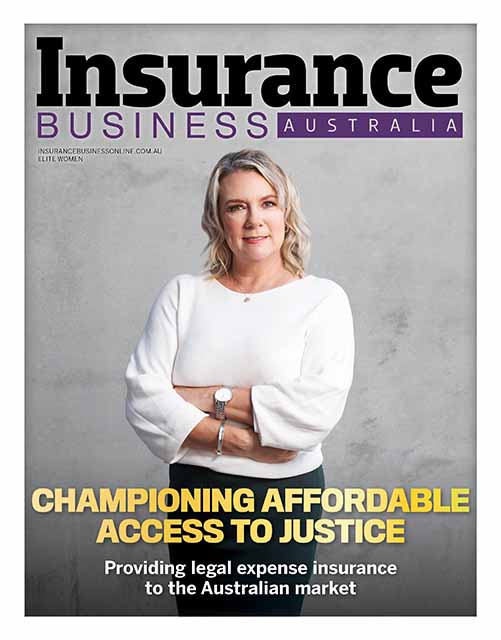 Natasha Gale has been listed as Elite Woman 2022 by Insurance Business Australia

We are proud to announce that ARAG Australia's CEO, Natasha Gale, has been listed as Elite Women of the Year 2022 in the Business Insurance Awards.
IB Elite Women is presenting the most inspiring women in insurance, ensuring diversity in the industry and to shape a future of inclusivity.

Natasha Gale is one of few female CEO's in the insurance industry. She is passionate about championing other women in the workplace and acts according to her philosophy to "take women with you", so when looking at succession planning and looking to fill senior roles, she wants to see other women lifted.
Since ARAG Australia is new to the Australian market Natasha Gale is leading the way to develop a new category of cover – Legal Expense Insurance, and to educate the Australian market on its benefits.

ARAG's driving principle, since it was founded in 1935, is that all citizens should be able to assert their legal rights – regardless of their financial situation, remaining committed to providing equal opportunities, access to justice for all and supporting people in legal matters.
Often individuals and businesses do not feel they can pursue their rights due to the cost prohibitive nature of legal costs. That is where ARAG's LEI offers a solution, so that anyone can pursue their legal rights regardless of their financial position.

Natasha says,
It is a matter of social justice that everyone has the right to access the legal system - if we have a legal system that effectively excludes the majority of Australians (due to the costs) then we cannot be confident that the system is delivering justice for all.
Congratulations Natasha for such an amazing achievement, as a leading woman in insurance.
The insurer of ARAG Legal Expense Insurance products is HDI Global Specialty SE – Australia (ABN 58 129 395 544, AFS Licence number 458776) (Insurer). ARAG Services Australia Pty Ltd (ABN 14 627 823 198, AFS Licence number 513547) (ARAG) has been granted delegated authority by the Insurer to enter into, vary or cancel policies and handle claims for ARAG Legal Expense Insurance products on the Insurer's behalf.

All enquiries should be addressed to ARAG.

Any advice contained on this website is general advice only and has been prepared without considering your individual objectives, financial situation or needs. Before purchasing or renewing a product we recommend that you consider if it is suitable for your circumstances and read the policy terms and conditions.